QTBIPOC individuals face significant mental health challenges, at even higher rates than their LGBTQ counterparts and other individuals who do not identify as LGBTQ. Communities can help QTBIPOC with their mental health and well-being through education, understanding and providing a safe space. One of the biggest pillars of the community is the library, and that is where many of these individuals find refuge.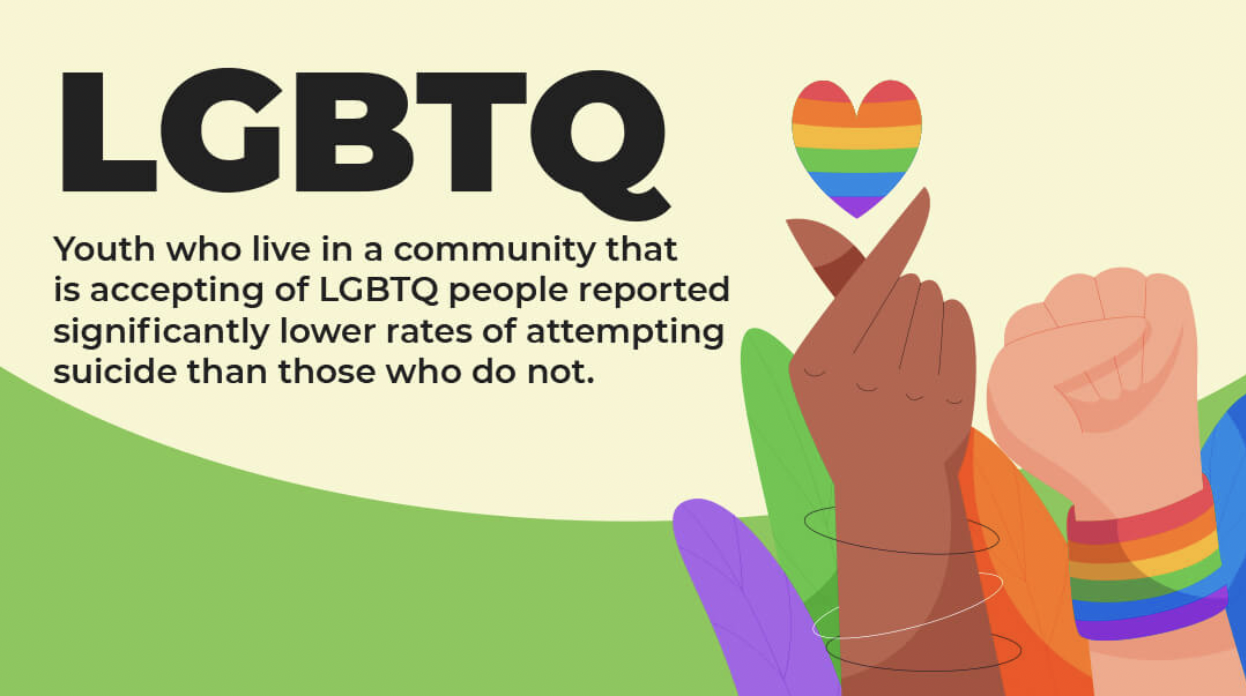 As a QTBIPOC person, you may experience different emotions, mental health concerns and face challenges on a day-to-day basis. Using your resources, you can find inclusion, allies, mental health help and become an activist and advocate.
As a community, you can help these individuals by reading and educating yourself, creating inclusive and safe spaces, working to be an ally and advocate for those in marginalized communities.
Here is our list of resources for the community and individual. We hope you find these useful.
Library Resources
The American Library Association (ALA) offers free resources for QTBIPOC readers and students that include book lists and a look at the organization's policies.
Libraries as Mental Health Hubs
Heather Stringer wrote this article to go over some of the outreach programs that libraries offer and what psychologists can do to help.
Guide for Working with LGBTQ+ Issues in the Library
Librarians find this PDF helpful as it covers some of the top things they can do to make libraries more welcoming and inclusive to QTBIPOC patrons.
How Public Libraries Help Build Healthy Communities
Librarians usually do not offer support to those in need, but this article looks at how those professionals can build and improve their communities.
How Libraries Came to be Sanctuaries for LGBTQ Kids
Beth Hawkins takes a detailed look at what libraries mean to LGBTQ kids and how those spots function as sanctuaries for many kids today in this article.
Do Libraries Save LGBT Students?
Read through this abstract or the entire article to get a look at how libraries can help students who identify as QTBIPOC and help with specific issues.
Take a look at some of the tools designed for librarians found here to see what libraries of all types can do for patrons such as hosting a no name calling week.
The Impact of Library Access in Queer Communities
This short article looks at how libraries now function as safe spaces for queer patrons and what those facilities can do to help them even more.
Going Beyond Book Displays: Providing Safe Spaces for LGBTQ Youth
Filled with stories from real queer readers, this resource looks at the challenges facing LGBTQ kids today and what librarians can do for them.
Silence in the Library: Finding LGBT Stories in the Library Catalogue
Find tips on which LGBT books are suitable for readers of all ages here and see how librarians can add new books for their patrons.
LGBTQ+ Preservation and Accessibility
The California State Library shows others how much grant money different facilities received to grow their collections and where readers can find queer fiction.
"They Kind of Rely on the Library": School Librarians Serving LGBT Students
This short abstract focuses on how librarians can serve students and offer more support and help beyond just their book collections.
Librarians Support Students Amid Anti-LGBTQIA Legislation
Discover more about the challenges that librarians have in the modern world when it comes to queer books and what they hope to see in the future in this article.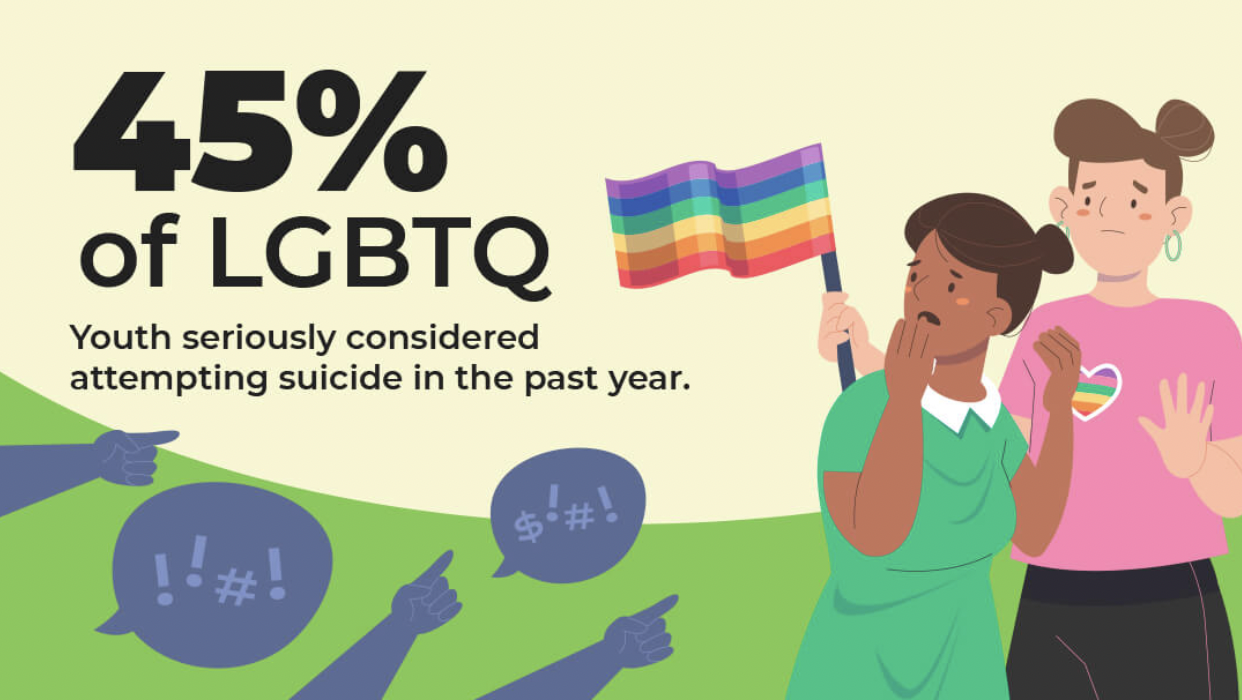 Safe Spaces
On the Need to Claim (Physical) QTBIPOC Spaces
Find out what the term claiming means regarding safe spaces in this article that looks at why QTBIPOC students need physical safe spaces.
Tati Au Miel – On the Importance of Creating Safe Spaces for QTBIPOC
Au Miel is a designer who also works as a DJ and talks about their experiences and how they formed their identity along with why safe spaces are so important.
16 Ways to Create Safe Spaces for LGBTQ Identified Foster Youth
Take a look at some simple ways in which organizations and groups can create the safe spaces that QTBIPOC youth need in the modern world.
How Can Employers Create Safe Spaces for Women and People of Color?
Stephan Maldonado met with a leading expert to look at why employers should create safe spaces for POC and women and why they should.
Use the Safe Spaces Alliance Facebook page to keep up to date with the programs and opportunities they offer for those who need safe spaces.
Order a free safe space kit from this website to show QTBIPOC youth and adults where they can go when they need help or a safe space.
In the MAC: Creating Safe Spaces for Transgender Youth of Color
This PDF takes a look at how and why transgender youth of color need safe spaces and what others can do to create the right spaces for them.
Colorado State University offers training for students and others who want to learn how to create safe spaces and lets them sign up for these sessions online.
Created by the Los Angeles LGBT Center, this program provides places where QTBIPOC students can go when they feel threatened or scared.
Creating Safe Space for GLBTQ Youth: A Toolkit
At more than 80 pages, this PDF offers help for those who need to create a safe space and want to encourage others to use or visit it.
Kenzie Wass looks at the history of safe spaces for the QTBIPOC community and what the future holds for them in this short article.
Queer Nature on Reclaiming Wild Safe Space
This article talks about Queer Nature, which is a group that helps QTBIPOC youth find a safe space to have fun in the great outdoors.
Articles and Studies
Creating Inclusive Spaces for Queer and Trans Youth of Color: Lessons from Grassroots Youth Organizations
Learn more from grassroots organizations across the country on how they created inclusive spaces for QTBIPOC youth.
Black and African American LGBTQ Youth Report
This youth report from 2019 takes an in-depth look at the challenges and problems facing Black LGBTQ kids in today's world.
2SLGBTQIA+ Black Indigenous People of Color Voices in History
Find out more about POC and indigenous people who live in Canada here along with a timeline of the major moments in their shared history.
Finding a Safe Space in a White and Straight Place
Real QTBIPOC people talked with this site about the problems they had finding safe spaces around people who were both straight and white.
4 Ways to Support BIPOC in the LGBTQ+ Community
Anyone who identifies as QTBIPOC or straight can use this site to find simple ways to support others in need.
Queer Studies Student Resources: Engaging the Queer Community
Find out more about the services available for the queer community as well as the solutions that other communities found on this site.
QTBIPOC Student Experiences Project
This site looks at the experiences that QTBIPOC students had and uses them to create a list of ways to make them feel more welcome and safe.
A Peer-Driven Assessment of the LGBTQ Student of Color Experience at UCLA
Though this paper only talks about UCLA, it offers a good look at what similar students face at colleges across the country.
Queering and Trans-gressing Care: Towards a Queer Ethic of Care in QTBIPOC Education
Bishop Owls looked at how schools can support QTBIPOC students and support queer ethics in this research paper.
How Culturally-Based Practices Impact Mental Health
The five tips provided here look at the issues that affect mental health and what those in the community can do to help.
Why Intersectional Stories Are Key to Helping the Communities We Serve
Three authors came together to write this article that looks at how the stories and experiences of others can help the QTBIPOC community at large.
Community, Inclusion, and Intersectionality: How We Can Collaborate for Organizational Change
Learn from Eva Reid some of the ways that organizations can collaborate to help QTBIPOC and others feel included.
Intersectionality in the LGBTQIA Community
Use this site to see the connection between race and sexuality and what it can mean for those in the QTBIPOC community.
This page is a good starting point to learn more about intersect and what it means as well as why people don't fit into specific categories.
The Case for Intersectionality in Public Policy
Written by the creator of the Gender Security Project, this offer looks at the problem of sexuality and why it matters as well as some possible solutions.
Organizations
Black Trans Advocacy Coalition
The Black Trans Advocacy Coalition offers links to local organizations that can help as well as resources for Black QTBIPOC visitors.
National Queer and Trans Therapists of Color Network
Finding a therapist who understands the struggles of being QTBIPOC is easy with this site, which offers links to therapists across the nation.
Therapy for Queer People of Color
Get help finding a therapist who can assist you with this website, which even lets you schedule an online consultation.
Rest for Resistance – QTPoC Mental Health
This site offers tons of articles and e-books that help QTBIPOC people realize that they are not alone in their mental health struggles.
Crisis support is available over the phone or online through LifeAct, which also offers information on some of its top mental health programs.
House of Rebirth offers online resources for QTBIPOC who need mental health support as well as referrals when needed.
Hetrick Martin Institute for LGBTQIA+ Youth
Learn what this institute does and sign up for programs that pair youth with mentors and provide them with other necessary mental health services.
The Office of Population Affairs offers several helpful resources on this site that include mental health and substance abuse resources.
We R Native answers the top questions that Native American LGBTQ youth have and helps them get the support they need through special programs.
This annual conference takes place every March and gives lesbians of color a safe place to talk about their challenges and experiences.
Embrace Austin wants to build bridges in Texas through campaigns that focus on both the trans and intersex communities.
Join the Black Visions Collective or just read some of the ways they help trans and others in the Minneapolis area on its official site.
Learn how you can attend special events and help QTBIPOC people at the official website of this institute.
MOBI supports both trans and straight men of color through talks they can attend in person and others they can watch online.
Outreach and Mental Health
Questions to Help QTBIPOC Find Mental Health Providers
Take a look at some of the top questions that QTBIPOC people should ask as they look for the right mental health provider for them.
Coming Out: Living Authentically as Black LGBTQ People
This Coming Out special from the Human Rights Campaign looks at how Black LGBTQ people can carry and use their heritage in their community.
Coming Out: Living Authentically as LGBTQ Asian and Pacific Islander Americans
Read through this Coming Out special to see what Asian and Pacific Islander people can do to live their lives as they carry their cultural traditions with them.
Coming Out: Living Authentically as LGBTQ Latinx Americans
The HRC also issued a Coming Out special for Latin and Latinx Americans who identify as QTBIPOC to help them learn from others.
It Gets Better Project is a massive campaign designed to show younger people that life does get better and that they'll have more opportunities in the future.
Stop Bullying is a popular website that looks at the reasons why some bully others and what people can do to bring an end to this issue in their community.
Trans Lifeline offers a safe and secure place for QTBIPOC users to get help like a hotline that is open 24/7 to provide resources as needed.
The Trevor Project wants to help anyone get the help they need, which is why it connects to them over the phone and through its secure website.
Community Care lets visitors know about some of the help that is available to them such as religious organizations, healing circles, and peer mentors.
The Mental Health Fund allows anyone who identifies as QTBIPOC to apply for funds to pay for the professional therapy they need.
Mental Health in Queer and Trans BIPOC Communities
This video is a recorded version of a live discussion about the mental health issues found in queer and trans communities and what options are available.
Impact of Mental Health Within the QTBIPOC and Immigrant Community
Several professionals talk about the mental health issues facing immigrant QTBIPOC in this Facebook Watch video.
Across Boundaries offers both services and programs that include counseling in different languages, community outreach, and skill-building sessions.
<h2>QTBIPOC Podcasts</h2>
Between Identities: QTBIPOC Talks
Listen to this podcast from the Multicultural Support Network, which covers topics like mental health support and dating in the QTBIPOC community.
Black, Queer and Trans Excellence
Every podcast found here interviews a different expert to cover important topics in around 90 minutes or less.
Gabby Riviera created her podcast as a way to talk with those taking revolutionary steps in the QTBIPOC world.
For the Wild covers many topics in its podcast such as what activists can do to improve the lives of others and grassroots efforts.
Shaping the Narrative uses each podcast to focus on a trending topic like trans representations on film and the controversy surrounding drag queens.
Dalia Kinsey is the woman behind Body Liberation for All, a podcast that shows QTBIPOC women how they can embrace and love their bodies.
This podcast looks for ways to bring POC together and create a community that delves deep into their roots and what it means to be a POC in the modern world.
As one of the only podcasts designed for QTBIPOC, this one offers a talk that focuses on some of the current mental health issues in the community.
The AfroQueer Podcast tackles a new subject in each release such as body issues and mental health treatment options.
Steven Wakabayashi shares some of his popular talks on his website like the ones on cultural acceptance and intersex challenges.
Social Justice and Allyship
Dr. Sami Schalk launched Dear Queer White People to talk about the issues facing QTBIPOC and how they can help them.
Galaei: QTBIPOC Radical Social Justice
GALAEI offers training and workshops to help QTBIPOC with mental health problems learn how they can recover and what help exists for them.
The Central Texas Health Coalition offers resources for QTBIPOC in Texas and addresses the need for political changes in the state.
Youth Outright has workshops for QTBIPOC youth as well as programs that highlight some of the mental health symptoms they may experience.
Anti-Racist Organizing and Disability Justice
The EQUI Institute uses this page to discuss racism and ableism among others and how it affects disabled QTBIPOC.
Issues of Racial Justice and Inclusion: A Primer for LGBT Movement Funders
It doesn't take long to read this study that looked at how others can make the LGBT community feel included and welcomed.
The ACLU offers many articles on racial injustice as well as links to resources that others can use when they feel threatened or excluded.
<h2>Books</h2>
Black Queer Flesh: Rejecting Subjectivity in the African American Novel
Alvin J. Henry takes a detailed look at what it means to be black and queer in this book that examines African American fiction over the years.
Marquis Bey focuses on Black feminism as it applies to trans women in his book, which has high reviews from its readers.
Keeping it Unreal: Black Queer Fantasy and Superhero Culture
Luke Cage and Black Panther are just some of the characters that Darieck Scott talks about in his book on pop culture icons and representations.
Embodying Difference: Critical Phenomenology and Narratives of Disability, Race and Sexuality
Available as a Kindle book, this tome from Simon Dickel looks at the connections between sexuality, race, and disability in today's world.
The Poetics of Difference: Queer Feminist Forms in the African Diaspora
This award-winning book serves as an introduction to the field of African American queer female writers throughout history.
Queer and Trans Migrations: Dynamics of Illegalization, Detention and Deportation
Every essay in this book comes from someone familiar with the deportation and detention systems that queer and trans immigrants face daily.
Scars: A Black Lesbian Experience in Rural New England
A Breeze Harper used her experience to write this fictional take on what it means to be a woman of color in a small town.
Transmovimientos: Latinx Queer Migrations, Bodies and Spaces
With a focus on the Latinx community, this book takes a unique approach to the concept of how women carry their culture and heritage as they break out.
Transtopia in the Sinophone Pacific
Howard Chiang released this book after extensive research on transgenderism, especially in parts of China.
The Days of Good Looks: The Prose and Poetry of Cheryl Clarke, 1980 to 2005
Cheryl Clarke wrote many poems about her struggles with mental health and identity, many of which appear in this collected work.
Sister Outsider features some of the most thought-provoking and intriguing poems written by Audre Lorde who struggled with her mental health.
Trap Door – Trans Cultural Production and the Politics of Visibility
Trap Door is an interesting book that looks at how politics impacted the trans community and the need for more help.
Black on Both Sides: A Racial History of Trans Identity
Learn more about trans identity and the issues that trans people of other races face with this book that has a deep focus on the black trans community.
Unapologetic: A Black, Queer, and Feminist Mandate for Radical Movements
This interesting book looks at how black, queer, and feminist people led movements that brought attention to their causes and changed the way others thought.
*This resource is not designed to replace the advice of a doctor or mental health professional – if you are experiencing distress or suicidal thoughts call the National Suicide Prevention Lifeline at 988 and 1-800-273-8255.